Cleaning out my stash to make room for new goodies. :) Most items are BNIB/BNWOB or have been gently preloved by yours truly. Come take a look and see if anything interests you. All these items are ready for a new owner to love them once again.

Please carefully read the side bar for more information on how to purchase these items. Thanks in advance! Happy shopping! :)

WARNING: VERY PICTURE HEAVY!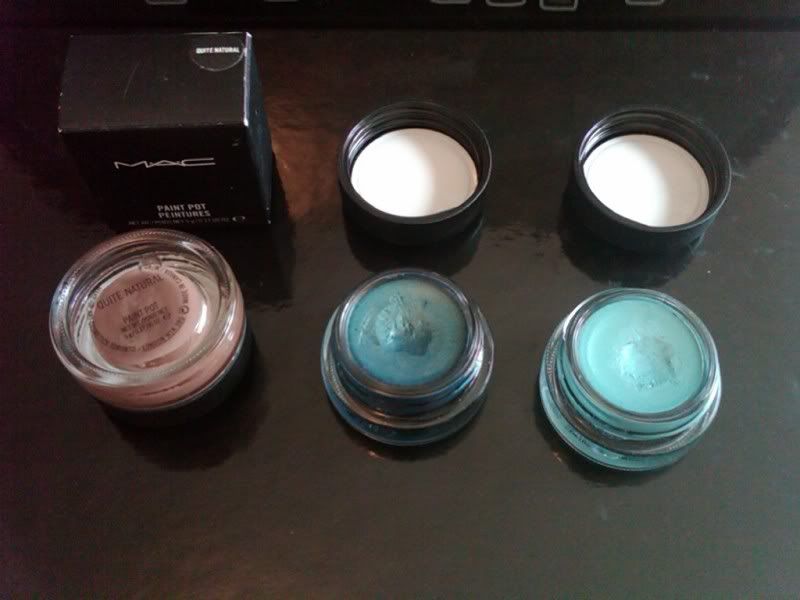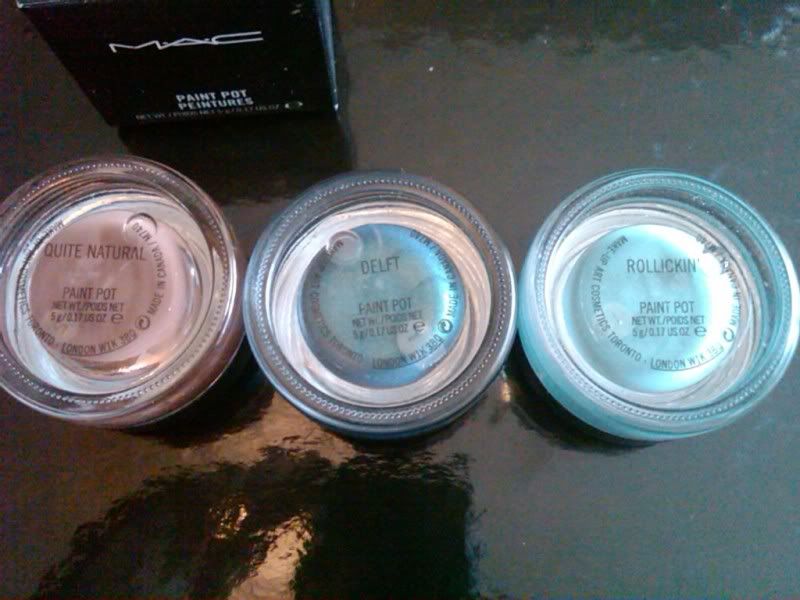 L-R
MAC "Quite Natural" Paintpot - BNIB - $15
MAC "Delft" Paintpot - 97% left - $10
MAC "Rollickin'" Paintpot (LE - Fafi Collection) - 98% left - $12

*OR ALL 3 FOR $32!*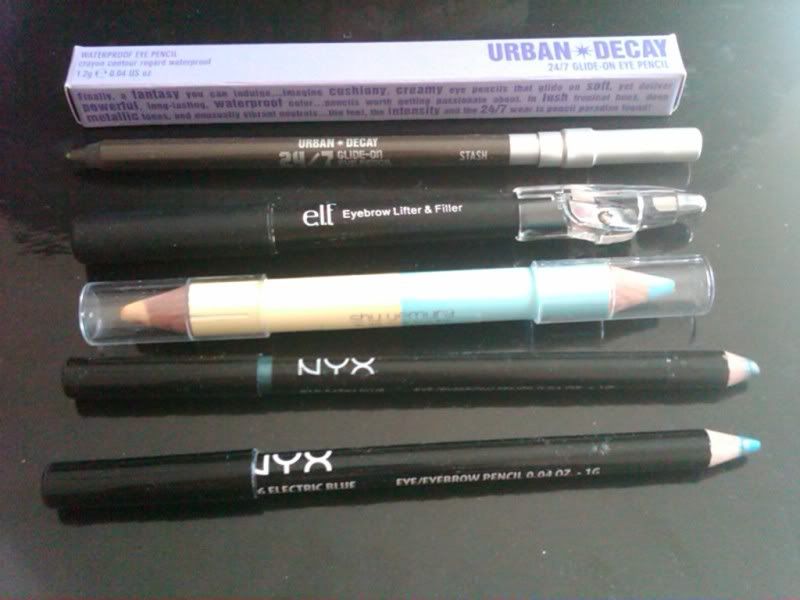 T-B
URBAN DECAY "Stash" 24/7 Glide-On Eye Pencil - BNIB - $18
SHU UEMURA "Sweet Mode" Eye Light Pencil - 98% left - $5
NYX "Satin Blue" Eye/Eyebrow Pencil - 95% left - $3
NYX "Electric Blue" Eye/Eyebrow Pencil - 90% left - $2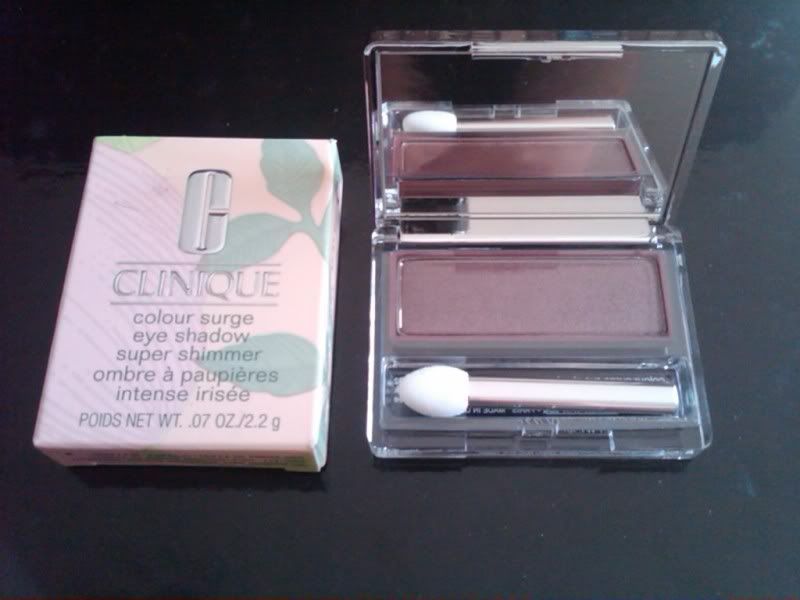 CLINIQUE "Black Coffee" Colour Surge Eye Shadow Super Shimmer - BNIB - $12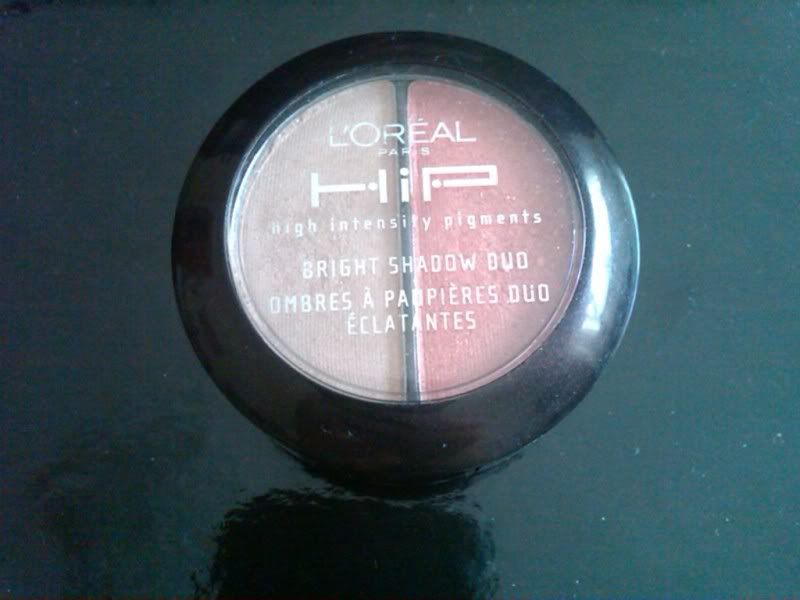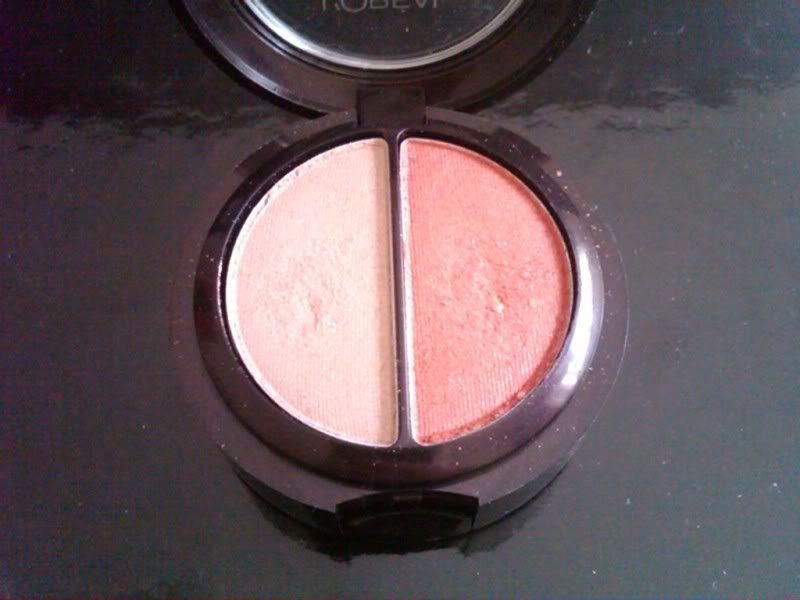 L'OREAL H.I.P. "Flare" Bright Shadow Duo - 98% left - $2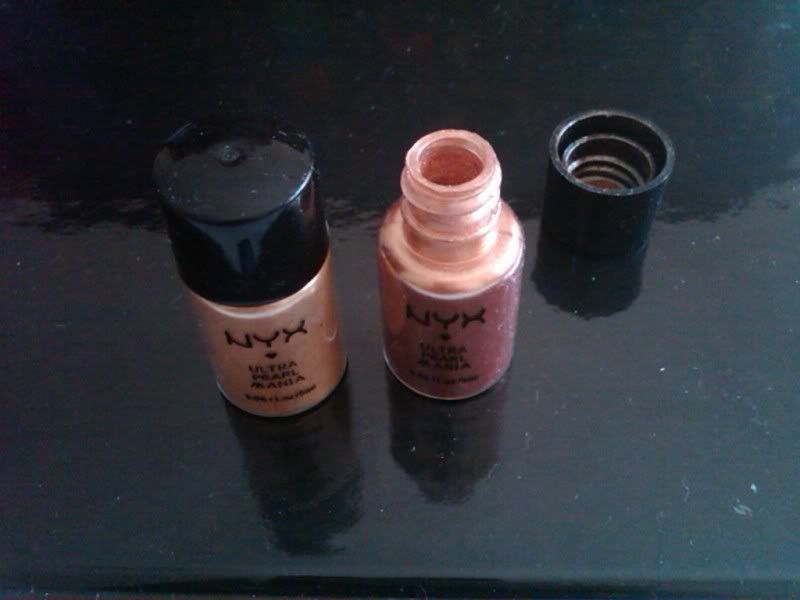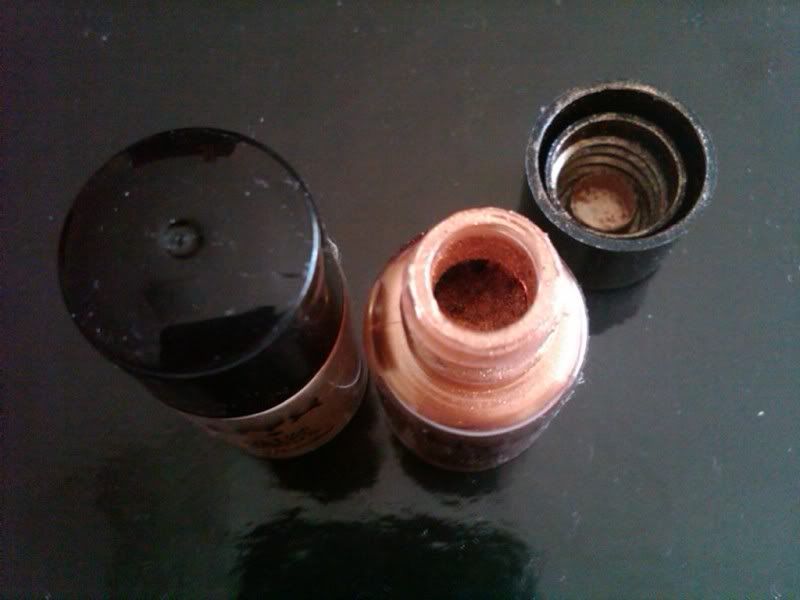 L-R
NYX "Yellow Gold Pearl" Ultra Pearl Mania - BNWS - $5
NYX "Oro Pearl" Ultra Pearl Mania - 80% left - $2

*OR BOTH FOR $6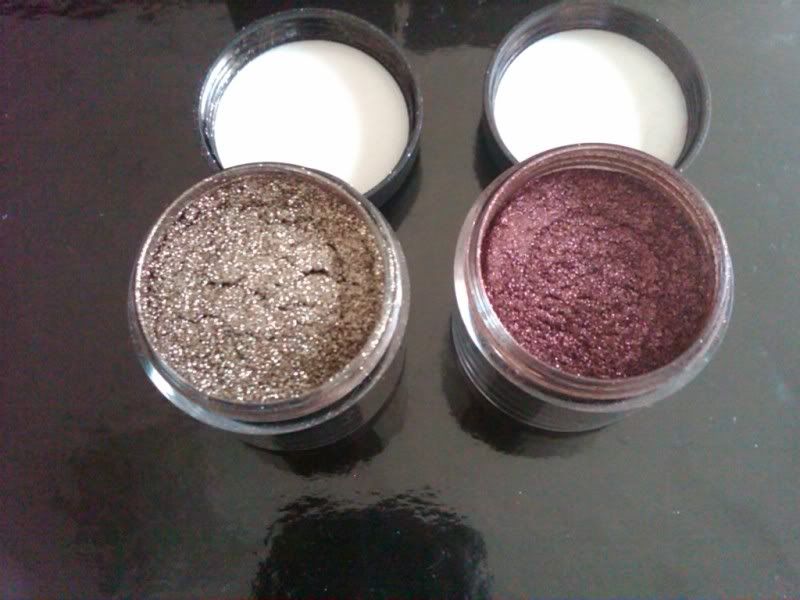 T-B
MAC "Reflects Antique Gold" Glitter Pigment (PRO Item) - BNIB - $15
MAC "Reflects Blackened Red" Glitter Pigment (PRO Item) - BNIB - $15

*OR BOTH FOR $25!*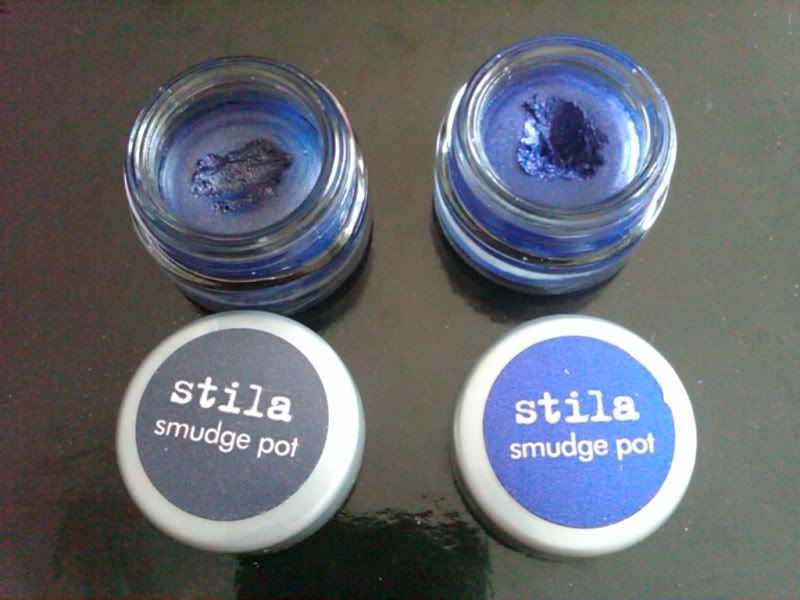 L-R
STILA "Starry Night" Smudge Pot (0.07 oz. smaller than regular size) - 98% left - $9
STILA "Violet" Smudge Pot (0.07 oz. smaller than regular size) - 95% left - $7

*OR BOTH FOR $12!*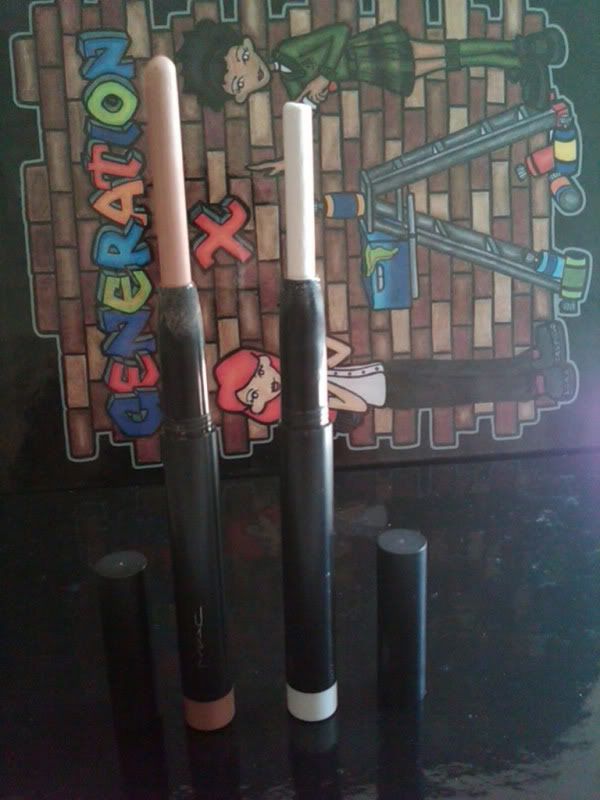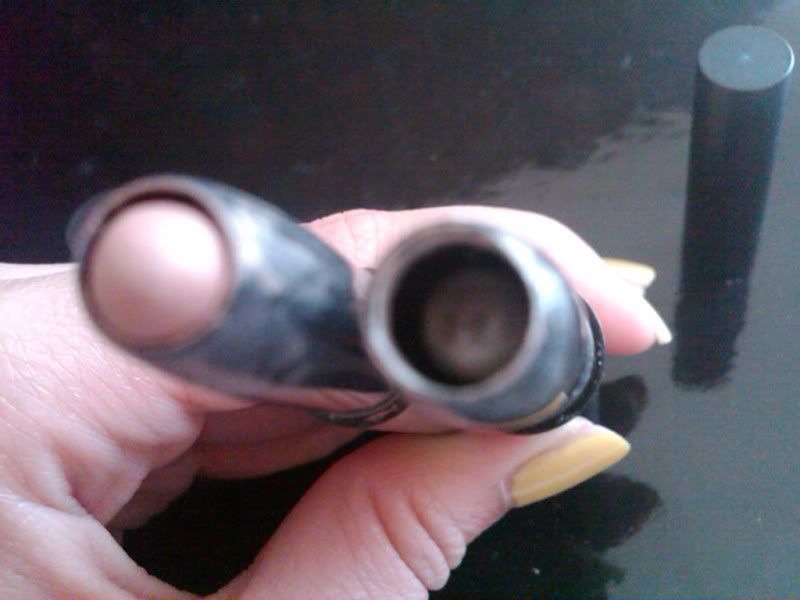 L-R
MAC "Shimmersand" Shadestick - 95% left (some of the printing has been rubbed off) - $8
MAC "Overcast" Shadestick (Discontinued) - 80% left (all of the printing has been rubbed off) - $5

*OR BOTH FOR $10!*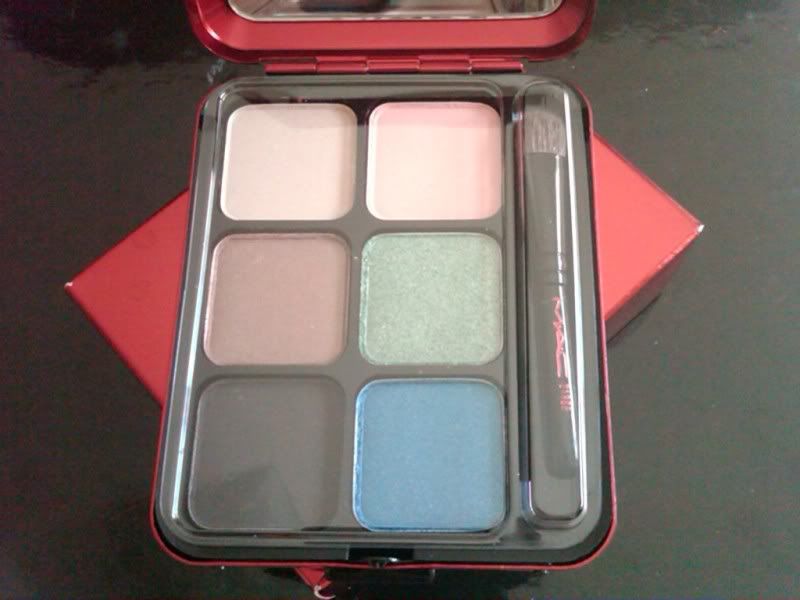 MAC "Devoted Poppy: 6 Classic Eyes" Palette (LE - Passions of Red Holiday 2008) - BNIB - $35




L-R
MAC "What a Do!" Lipstick (Frost - LE - Blonde Brunette Redhead Collection) - BNIB - $10
MAC "Our Pick" Lipstick (Satin - LE - MAC Trend F/W '09 Collection) - BNIB - $10
Mac "All's Fair" Lipstick (Lustre - LE - Blonde Brunette Redhead Collection - 2 Avail) - BNIB - $10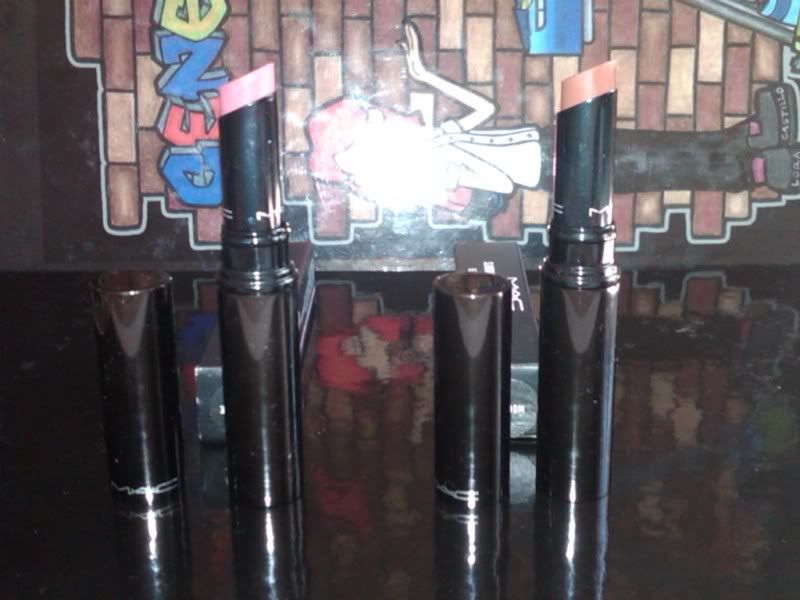 L-R
MAC "Intimidate" Slimshine Lipstick (Discontinued) - $10
MAC "Mousse" Slimshine Lipstick (Discontinued - 2 Avail) $10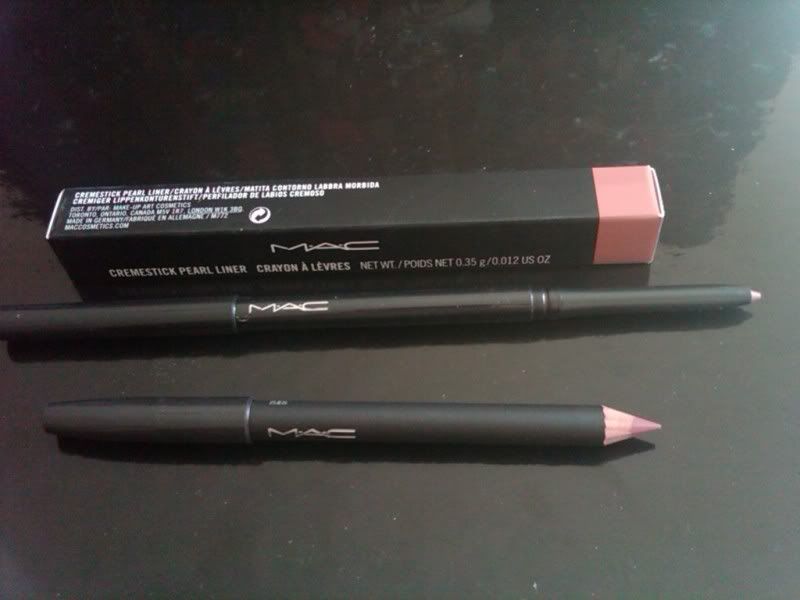 T-B
MAC "Gingerroot" Cremestick Pearl Liner (Discontinued) - BNIB - $18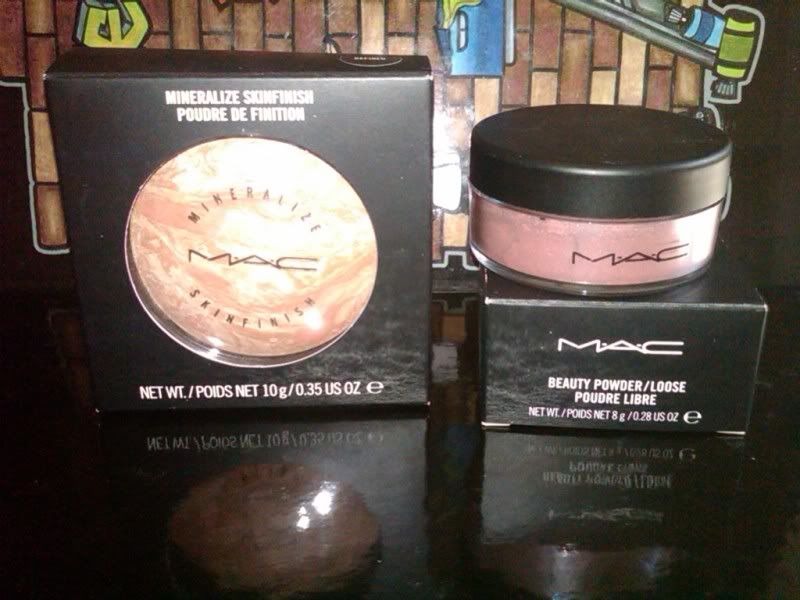 L-R
MAC "Refined" Mineralize Skinfinish (LE - Sugar Sweet Collection) - BNIB - $25
MAC "Soft Flame" Beauty Powder/Loose (Discontinued) - BNIB - $20

*OR BOTH FOR $40!*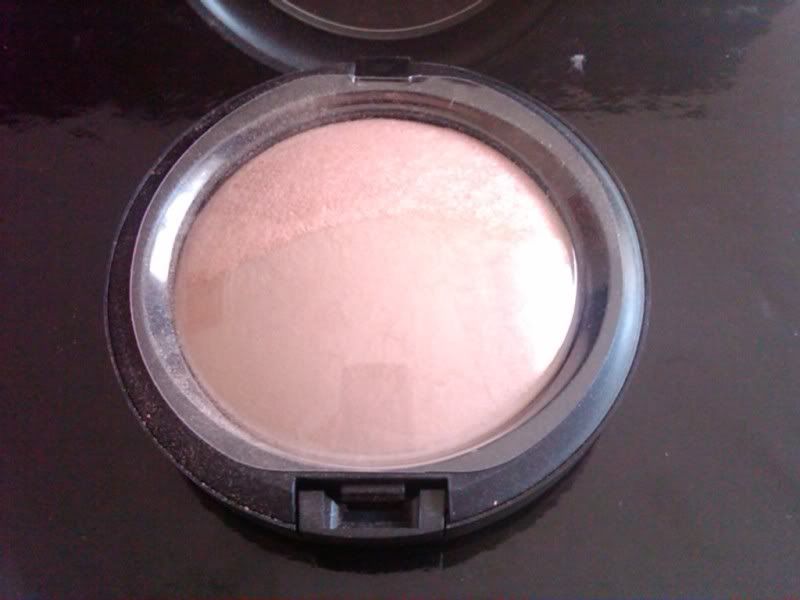 MAC "Medium/Natural and Shimmer" Mineralize Skinfinish Duo (LE - New View Collection) - BNWOB - $25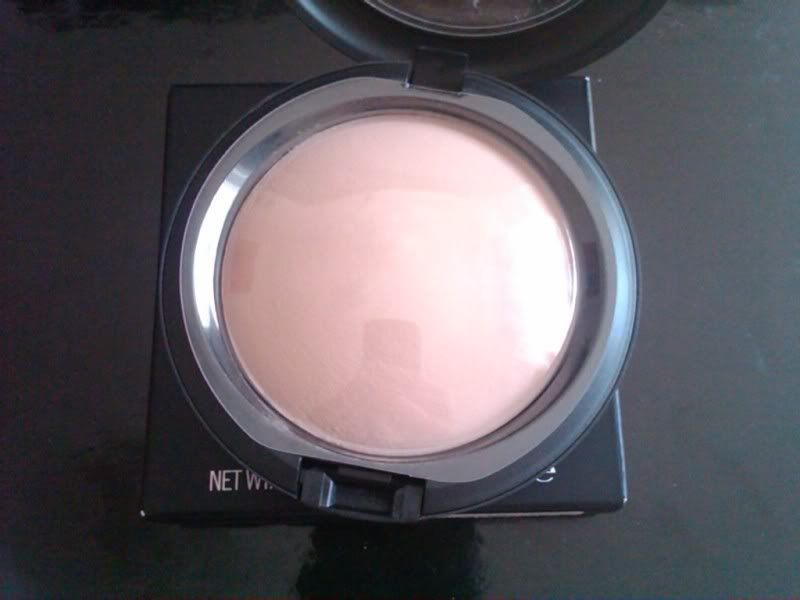 MAC "Medium" Mineralize Skinfinish Natural - BNIB - $25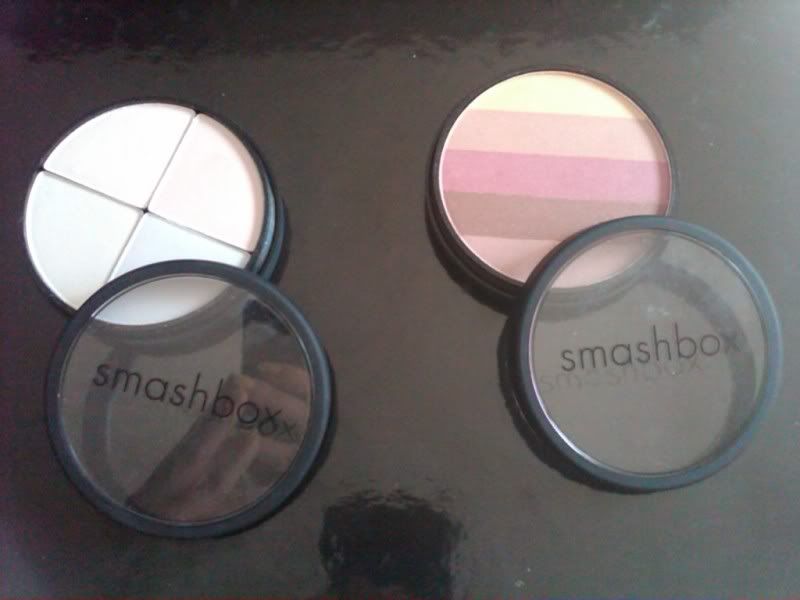 L-R
SMASHBOX "Eye Illusion" Quad - 99% left - $20
SMASHBOX "Intermix" Fusion Soft Lights - 99% left - $20

*OR BOTH FOR $35!*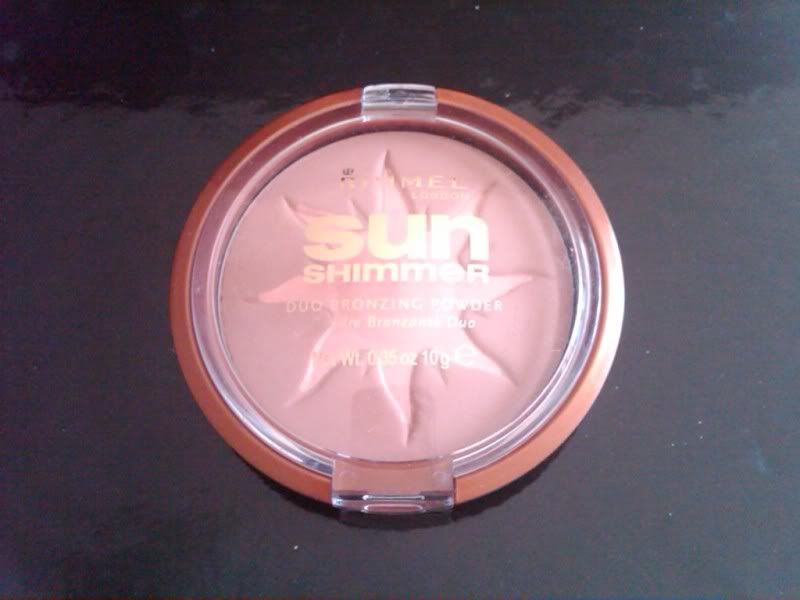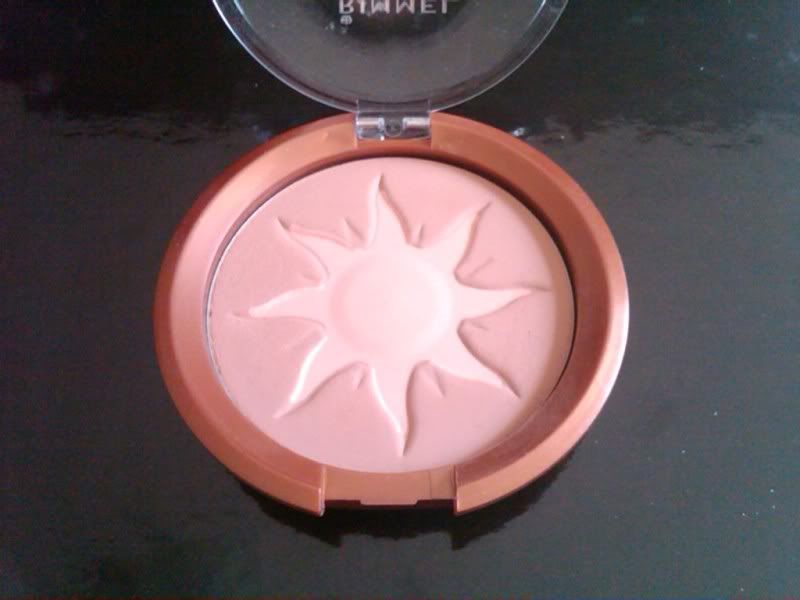 RIMMEL "Blonde" Sun Shimmer - 98% left - $3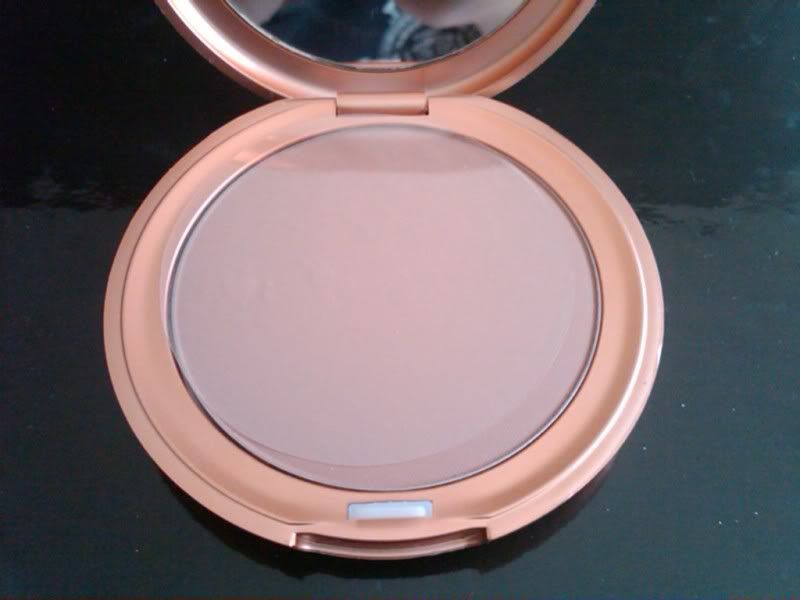 STILA "Shade 02" Sun Bronzing Powder - BNWOB - $25



L-R
SMASHBOX GREEN ROOM "Golden Glow" Bronzer with Moringa Seed Extract - BNIB - $25
SMASHBOX GREEN ROOM "Deep Bronze" Bronzer with Moringa Seed Extract - BNIB - $25

*OR BOTH FOR $40!*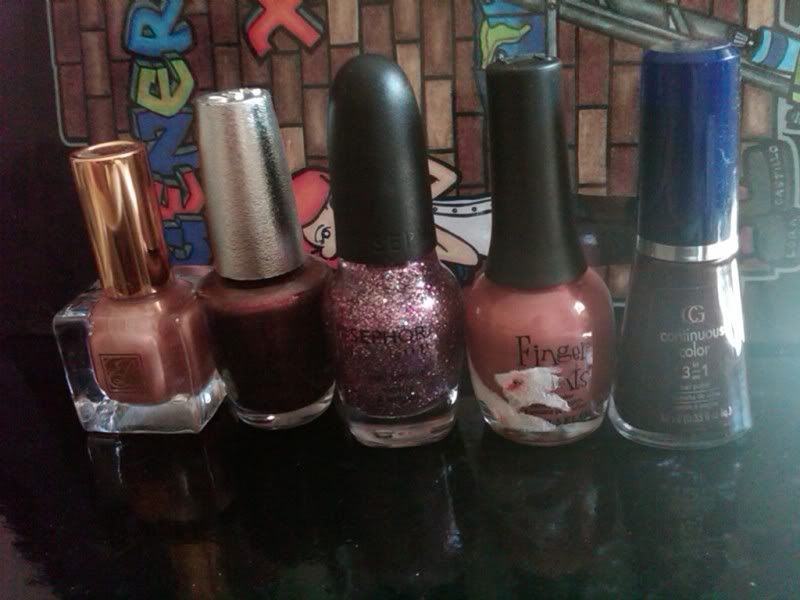 L-R
ESTEE LAUDER "Satin Gold" Nail Lacquer - BN - $5
OPI "DS Jewel" Nail Lacquer (LE - Designer Series Fall 2008) - Used 1x - $9
SEPHORA BY OPI "It's Bouquet with Me" Nail Lacquer (LE - Modern Flowers Collection) - Used 1x - $9
FINGER PAINTS "Brush with Fame" Nail Lacquer - Used 1x - $2
COVER GIRL "Burgundy Chic" Continuous Color 3 in 1 Nail Polish - BN - $2